Gain over 10+ horsepower and torque with tuning
Available with optional high gloss carbon fibre lid
CARB approved & 50 state emissions legal
Adds aggressive motorsport turbo and engine sound
Full-width air inlet spans entire radiator support
High-flow built in velocity stack & 5" air filter
3.5" intake piping and silicone - removes factory restrictions
Flow-optimized for tuned engines, hybrid turbos, and big turbo kits
Smooth transition 3-ply silicone couplers
Perfect fitment by utilizing factory airbox mounts
Black powder coated inlet pipe and heat shield
Stealth coolant line included at no extra cost
Works with/without SAI - no need to buy an extra kit
We love how IE have engineered their products to show the full potential of an engines capabilities, especially their intakes. Here's why you'll love it too:
---
On turbo engines more flow equals more power! Putting performance first, the ram air design, velocity stack, 3.5" silicone/piping, and massive 5-inch filter all function to deliver the most power possible from an intake system. This Intake design delivers a massive flow increase over the stock air box, resulting in over 10 horsepower and torque over stock and far exceeds this on hybrid or large turbo setups.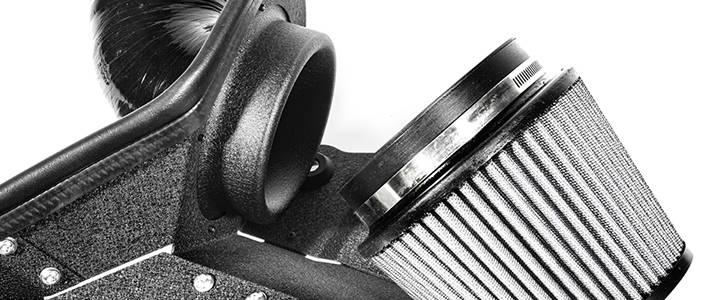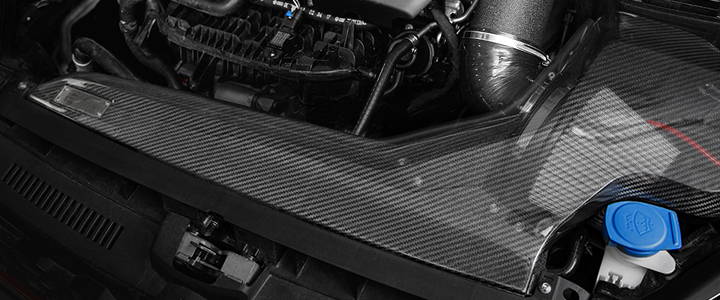 ---
At the base of IE's intake is an alloy heat shield that spans the entire front of the car for maximum fresh air flow, seals off hot engine bay air, and securely holds the velocity stack and air filter. The modular design allows for an optional carbon fibre lid to be installed further sealing off the intake from radiant engine heat and provides a high-end gloss carbon finish to your engine bay.
PERFECT FITMENT & APPEARANCE
---
IE engineers utilize cutting edge 3D scanners and specialized software to create a digital model of the engine bay. This digital environment ensures the intake clears and fits exactly like a factory-installed unit. Rapid printed prototypes are then used to ensure fitment in actual vehicles before moving onto production. The result is an intake that provides a hassle-free install with angles and curves that not only look at home in your engine bay, but elevates the style completely.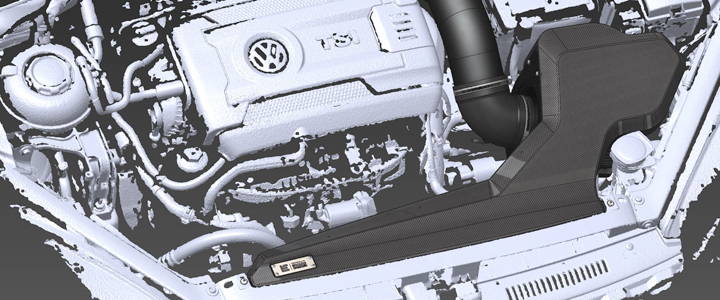 ---
Everything needed to install your new IE intake is included without having to make any trips to the hardware store or purchase additional add-on kits. Included is IE's stealth coolant line, which completely hides under the intake and out of view. This protects the coolant line from interfering or rubbing on anything that may lead to future coolant leaks. For vehicles equipped with secondary air injection (SAI) the IE intake is equipped to connect to the factory line without having to purchase an additional kit. Don't have SAI? No worries, a plug is also included.
MOTORSPORT PERFORMANCE & SOUND
---
Delivering cooler air and in enough volume is a must for making power. To accomplish a ram-air design, IE's engineers utilize large piping and a velocity stack to efficiently deliver as much air as possible. We know a fast car is fun to drive, but a good sounding one really puts a smile on your face. The high-velocity bellmouth and free flow design of our intake also produces the exciting side effect of amplifying engine notes and turbo sounds that create a unique experience every time you push the throttle down.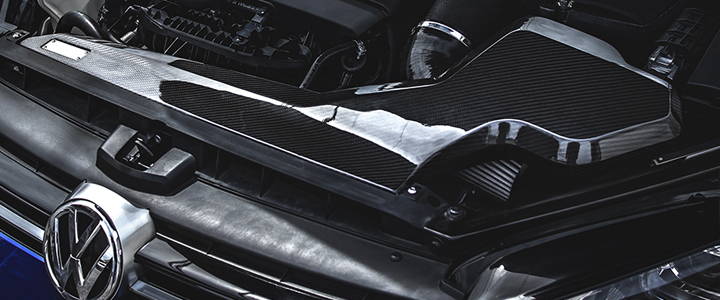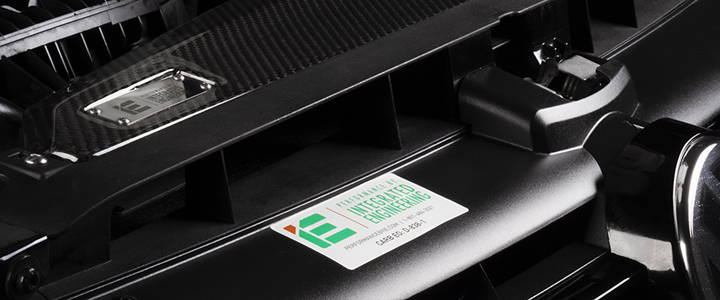 VIDEO FEATURE OVERVIEW
| | | | |
| --- | --- | --- | --- |
| MAKE | MODEL | YEAR | ENGINE(S) |
| | | | |
| | | | |
| | | | |
| | | | |
| | | | |
| | | | |
| | | | |
*VW Arteon Fitment Restrictions: Carbon Fibre lid does not fit without washer filler neck relocation. Intake requires IE Turbo Inlet Pipe upgrade for installation (sold separately).
*Audi A3 Fitment Restrictions: Does not fit Audi A3 engines equipped with a MAF sensor commonly found in FWD models.
Courtesy of Diversion Automotive / Diversion Stores Limited